Opening Ceremony of
BRIDGESTONE PRO TYRE SHOP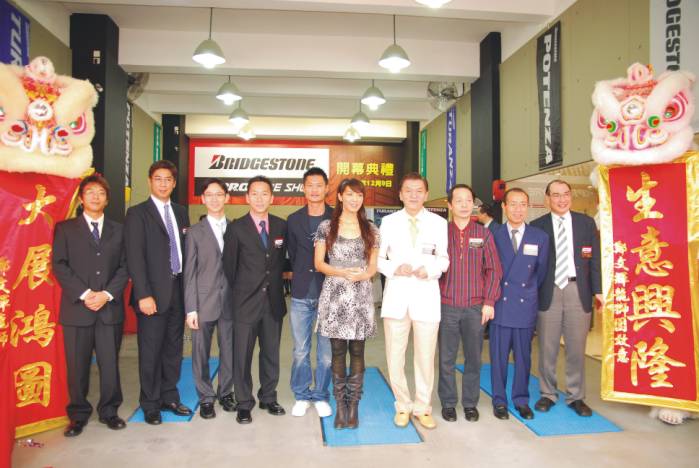 BRIDGESTONE's first flagship automobile service shop in To Kwa Wan opened on the 9th December 2006. With state of art equipment and Bridgestone's professional service, our shop is able to provide customer with one stop service for car maintenance service as well as tire change service.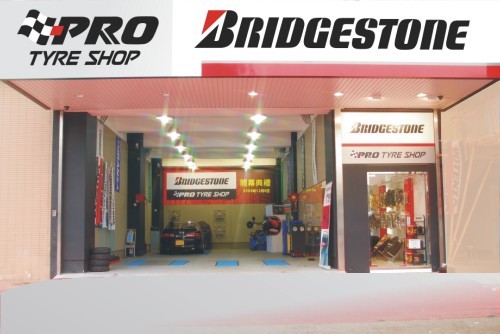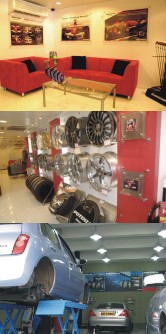 Unlike other auto shop, BRIDGESTONE PRO TYRE SHOP provides free tire check service and professional tire suggestion for every customer that come into our shop. All our tires would be inflated with Nitrogen to minmise natural pressure leak. We believe only stable pressure can allow Bridgestone tires to give out its best performance, minmise irregular wear and save fuel. In addition, BRIDGESTONE PRO TYRE SHOP fits all rims by hand tools (NOT impact wrench!!) and secure rim screw according to the car manufacturer's specified torque. This is the only way to avoid any damage to the rim. Otherwise, it can seriously endanger the driver and the passenger. With any tire purchase at our shop, we would give the car some basic check up. After 1000km, customer can come back for free tire check up. This is to ensure that the Bridgestone tire is running at its best condition safely.


On our opening celemony, we were honoured to have hit singer Miss Ella Koon and hit TV star Mr Wong Tak Pun as our special guest .


We also had the president of Bridgestone Asia Pacific Pte. Ltd.-- Mr Hara, and the General Manager of Asia and Oceania Operations of Bridgestone Corporation-- Mr Umemoto as our guest. Both of them came from Japan specially for this occasion. Together, we participated in cuting the roast pig celemony and the red ribbon celemony.


At the heat of our celemony, it is the most traditional lion dance. It brings out the good omen for the shop. Miss Ella Koon said she like lion dance very much, so she happily took a photo with the two lions.


At the close of the celemony, top management of Tong Seng Company Ltd. and Bridgestone Asia Pacific open the champagne together. Finally, we took a group photo of all management and all staff.