Date:6th October 2021

Consumption Voucher Get Discount on TURANZA T005A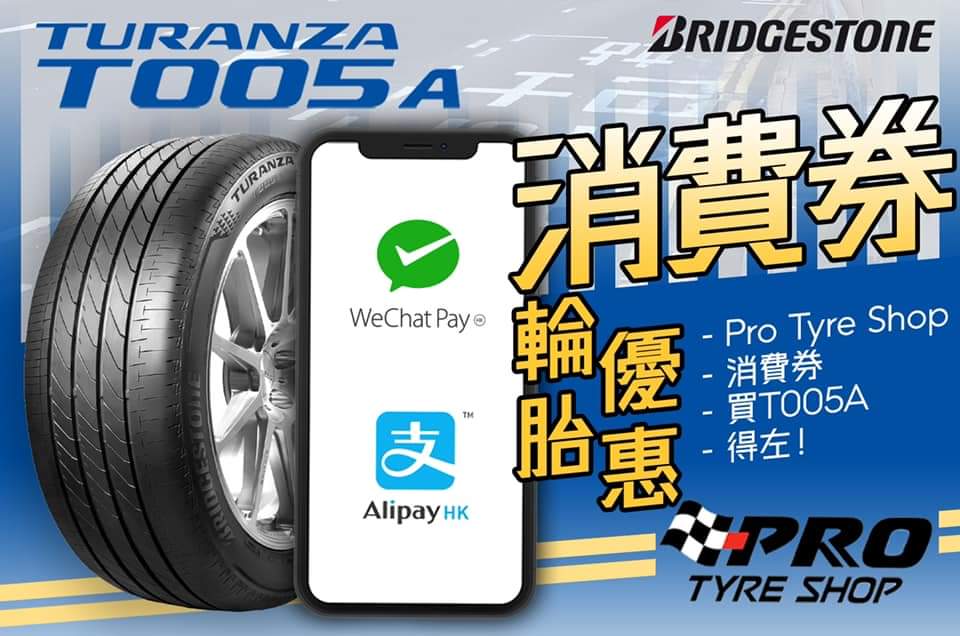 📣The second phases of consumption voucher has just been released.
How are you going to spend it?
From now until end of the year, you can either use "WeChat Pay" or "Alipay HK" for consumption voucher payment in Bridgstone Pro Tyre Shop to buy 【Turanza】T005A at a special discount.
*Please message us for further details.

Bridgestone 【Turanza】series are famous for its quietness and comfort ride.
It is the best choice for family car👨‍👩‍👧‍👦
Please come to Pro Tyre Shop. There are many other tyre services for your car.