Date: 17th August,2008

Raymond Lam and Bridgestone F1 Racing Queen Competition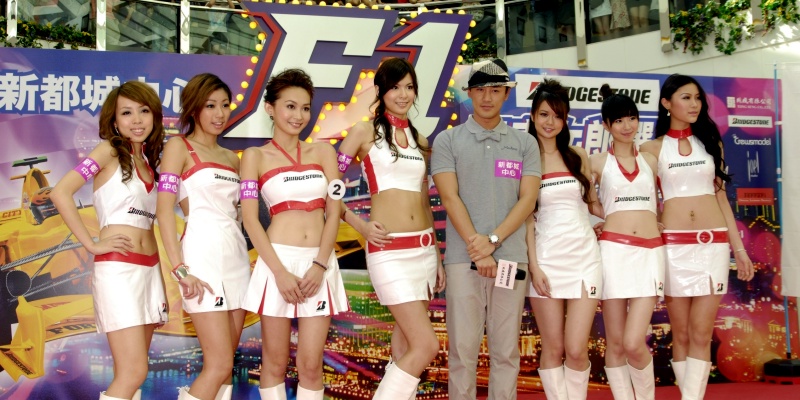 Tong Seng Company, Limited presented "Bridgestone F1 Racing Queen Competition" at Tseung Kwan O Metro City Plaza on 17th August, 2008 (Sunday). The purpose of this Competition was to celebrate the first time night racing of F1 in Singapore. Also, Beijing Olympic Games were starting right now. Therefore, Tong Seng borrowed the Olymic Games concept to promote proper driving attitude on this occasion.





Audience in the shopping center was invited to vote for the candidates. All 8 candidates also had to compete in several contest. Their beauty and intelligence became the focus of the audience and amateur photographers. The arrival of the famour TV star Raymond Lam peaked the competition atmosphere. Raymond came to this program straight from the airport. He praised the candidates' knowledge of the Olympic Games, especially how they could associate driving safety with the Olympic Games. It reminded each driver to have good driving attitude in order to enjoy the real driving pleasure.





Raymond Lam not just acted as one of the judge of the event, he also performed one of his popular songs at the stage. Both the audience and his fans were very excited. After all the candidates completed the contests, the voting score and the contest score combined to give out the final winners.




They are :
The Champion: No.8 Kibby
2nd Winner: No.6 Barbilia
3rd Winner: No.7 Snow