Date:26th May 2014

Bridgestone's all New "First Class Comfort" Tyres
to Hit the Roads - Free Dual USB Travel Adaptor



In Hong Kong, everyday is a hurry. It is the mission of TURANZA to bring moment of relaxation to its rider. The flagship model of the company's premium TURANZA line, promises the experience of "First Class Comfort" developed through Bridgestone's cutting-edge tyre technologies, taking passengers on a journey to the ultimate level of premium comfort, superior quietness, and assured confidence.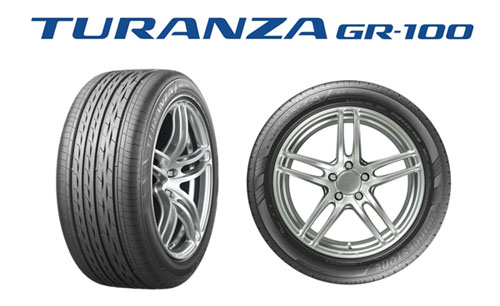 Building on the advancements of the TURANZA GR series, the GR-100 is Bridgestone's top level comfortable tyre to date, featuring advanced technologies and decades of accumulated research and development to complement the performance of world-class luxury sedans. The GR-100 offers an exceptionally smooth ride achieved through the tyres' asymmetric shape of sidewalls and pattern design. The optimized asymmetric shape in the tyre's sidewalls enable drivers to enjoy outstanding straight-line traveling dynamics while minimizing lateral forces caused by uneven and undulating roads. On the other hand, the asymmetric pattern features enlarged size blocks that improves stability for confident driving comfort on highways and in straightaways. Both technologies thereby provide drivers with superior riding comfort and driving stability allowing them a moment of relaxation during their ride.
The GR-100 was developed with a two-faceted approach, first by creating technologies to minimize the productions of noise, and then by implementing ways to minimize the transmission of noise into the cabin, making it Bridgestone's leading noise reducing tyre. One of the newly developed technologies, the 3D Helmholtz Resonator, creates a natural vacuum that pulls air from the grooves to minimize the production of noise, and since it is more compact than previous systems, additional resonators have been placed on all four of the grooves to disperse air pressure for a truly quiet, comfortable ride. In addition to the 3D Helmholtz Resonator, the GR-100 also features the new 3D Diamond Pattern on the inside of the tyre. While a major source of cabin noise is vibration generated through contact with the road, the 3D Diamond Pattern creates a step that dampens vibration to prevent it from passing through the tyre to become noise, thus realizing superior quietness contributing to a pleasant journey.
Inheriting the TURANZA series' key characteristic of promising drivers with superior performance, the GR-100 features Bridgestone's world-class technologies, assuring drivers confidence throughout their journey. The Square Shoulder design applied in the GR-100 ensures a flatter contact surface between the tyre and the road, enabling minimized irregular wear for complete confidence on the road. To top that off, the GR-100 also uses an advanced silica compound that has been designed to deliver excellent performance on wet and dry roads, while reducing rolling resistance for better fuel efficiency. Drivers seeking utmost confidence in their tyres are guaranteed to find this in the GR-100.
Bridgestone's TURANZA brand seeks to achieve the high-level performance that luxury car owners seek, combining comfort, security, driving performance, and advanced technology. Utilising cutting-edge tyre technologies to achieve the ideal driving conditions for the drivers of world-class luxury cars, Bridgestone is confident that the TURANZA brand will constantly continue to improve, in order to take drivers' performance to an even higher level.
Bridgestone's TURANZA GR-100 comes in 35 different sizes ranging from 15 to 19 inches, now available at all Bridgestone retailers in Hong Kong and Macau. To celebrate its launch, from now until end of July 2014, for every puchase of 2 pieces of 17-19 inches GR100 or 4 pieces of 15-16 inches, customer can receive a compliment gift of dual USB travel adaptor worth HK$198 each. Don't miss the chance, buy now to recive your free gift !