Date: 24th Setpember,2023

First Time in Hong Kong: Free Charging for EV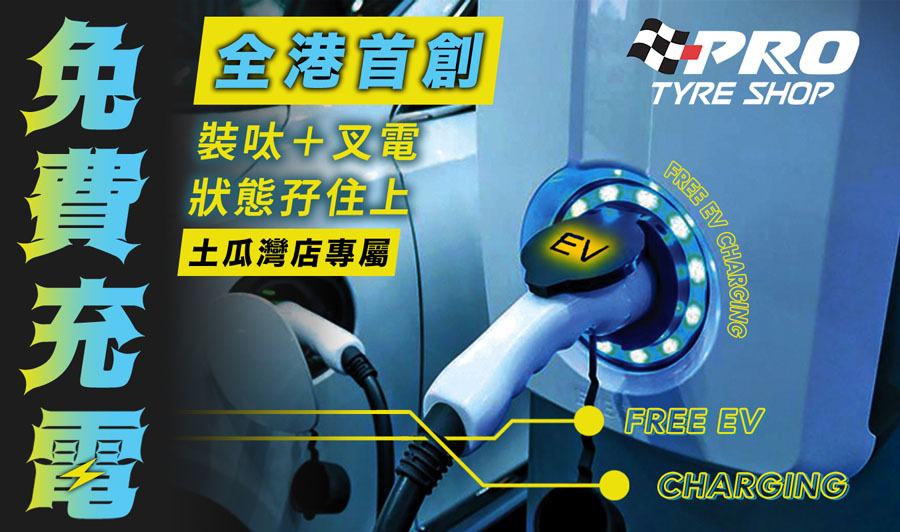 Buy Your Tyres and Get Your Free Charging
Fresh Up the EV for more journey! 😆⚡️

【The First Tyre Shop in Hong Kong to offer free charging service for EV】
Our company encourage clean energy to save the earth.
So for all EV customers who buy their tyres at our shop can get free charging during their tyre mounting.

Bridgestone Pro Tyre Shop provides medium charge with type 2 charging cable.
To enjoy the service, EV owners may need to use their own type 1 cable or adopter.
In the case of any disputes, Bridgestone Pro Tyre Shop reserves the right of final decision.
>